Smart Medical Waste Treatment Station
– MWS Sereis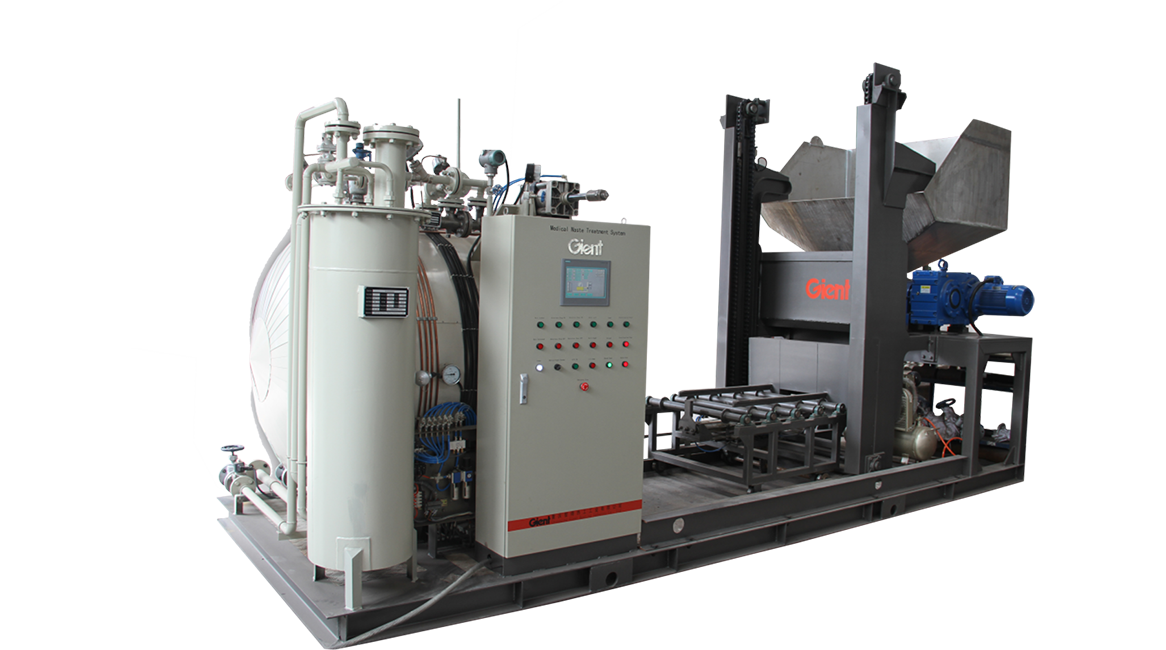 Send an inquiry
Connector.

Application

Small-sized medical waste treatment plants or large hospitals

Connector.

Capacity

1-2 ton/day based on 16 working hours

Connector.

Working type

Sterilization prior to shredding

Connector.

Temperature and pressure

Up to 152°C (305°F), 4 bar (58Psi)

Connector.

Microbial Inactivation

99.9999%

Connector.

Waste volume reduction

60%
Smart Medical Waste Treatment Solution  
Smart Medical Waste Treatment Station, MWS Series, can serve in small commercial medical waste treatment plants or in large hospitals. The machine is fully automated and the treatment capacity is 1-2 tons perday, based on 16 working hours. It mainly composed of an autoclave, loading platform, bin dumper, hopper and shredder. An model matched boiler is optional.
All the treatment processes, sterilization, transfer, shredding and waste unloading, are completed by program and automated machinery. The whole process is started and done by only one key. It helps the medical waste disposal facilities and hospitals to reduces manpower, ensures a better operation experience and requires only one operator.
Core Features & Advantages
Easy, safe, efficiency and environmental-friendly

Green process without hazardous emissions, chemical-free and NO radiation

Turnkey project, one stop supplying, autoclave, shredder, boiler etc.

Advanced technology against chloride ion corrosion in medical waste

Advanced odor control technology ensures a comfortable working ambient

Low operating and maintenance cost

Optional remote monitoring and recording system. Staffs are able to observe and control the live process in the office

At least 15-years lifespan

Know more medical waste treatment.
Standard Configuration
Autoclave

One set of autoclave bins

Condenser

Shredder including bin dumper and hopper

Electrical and pneumatic PLC control cabinet with touch screen and micro-printer

Automated ferry platform

 Vacuum pump
Optional Configuration
 Steam boiler

 Compactor and baler

 Medical waste container

 Sharps container

 Wash unit (for container)